LEGAL SERVICES
Some of the areas we focus on assisting our clients with include:
•

AUTO & TRUCK ACCIDENTS


•

CONSTRUCTION SITE ACCIDENTS


•

DEATH CLAIMS


•

CHAPTER 7 AND CHAPTER 13


•

CONSUMER & SMALL BUSINESS BANKRUPTCY
If you have been seriously injured in an accident or are in need of bankruptcy assistance, contact the Law Office of Vicki K. McCarthy for a free consultation.
For nearly 30 years, we've been helping people in Texas resolve their serious legal problems. We are dedicated to helping victims of serious accidents and product injuries obtain compensation for their losses. We also focus on helping individuals and small businesses find relief from burdensome debt through consumer and business bankruptcy.
Vicki K. McCarthy founded the firm in 1988. With Vicki K. McCarthy as your personal injury or bankruptcy attorney, you can expect personalized attention from her and her friendly and knowledgeable staff.
PERSONAL INJURY REPRESENTATION
Insurance Companies Have Attorneys – Shouldn't You? Attorney McCarthy is determined to prepare every personal injury case as if it were going trial. With the assistance of professional investigators, we build a compelling case for each for our clients who has been hurt as a result of the negligence of others.
We take cases from Texans injured or killed by any kind of car or truck accident, construction site accident or a dangerous or defective product. Injuries we help clients with include amputations, back injuries, head injuries, burns, broken bones, and more. We are completely dedicated to helping you get the compensation you need to get your life back on track.
Preparing each case as though it were going to trial puts us in the strongest position for our clients when the time comes to negotiate for their compensation. We are vigorous advocates for each and every client and work for no less than the best outcome for each case. Many of our cases are resolved through out-of-court settlements as a result of our experience and persuasive advocacy. As a result of our careful attention to each case, our office is also ready to take cases to trial when necessary.
CHAPTER 7 AND CHAPTER 13 BANKRUPTCY
We have been assisting consumer and small business clients in Dallas, Ellis, Johnson and surrounding counties for nearly 30 years. As a debt relief agency, we are prepared to assist you in every facet of your bankruptcy from the initial inquiry to the final hearing.
OUR CLIENTS REFER THEIR FRIENDS AND NEIGHBORS
The majority of our new clients come to us as referrals from past clients and other attorneys. However you come to us, we welcome your call. For personalized, experienced, and effective counsel and representation for your personal injury or bankruptcy concern's, contact the Law Office of Vicki K. McCarthy to schedule a free initial consultation.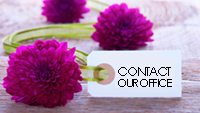 CONTACT US
contact our office by clicking the link above